A Simple guide to buying your new home
Buying your new home made easy. We've got you covered.
The deal with home buying
"Buying a home is a significant achievement!"
With homeownership comes a sense of security, comfort, and stability. It may seem like an intimidating and challenging feat, but the benefits that come with owning your residential property are worth it! It's normal to have questions and reservations. The more you know about the home buying process, the less overwhelming it will be. That's precisely why we have prepared this guide for you!
Your custom home buying plan
"Buying a home is a significant achievement!"
Our initial meeting is designed to explore and understand your needs as a buyer – helping us get a deeper understanding of who you are and what is important to you. The whole process is a relationship built on trust between the buyer and the real estate professional. This is typically one of (if not the) largest investments you have ever made, and we understand this. We have all clients sign a Buyer Representation Agreement so you know we have a legal and ethical obligation to put your needs first and always do what is in your best interests. This also gives us the ability to search for "off-market" homes for you through our Home Search Commitment to give you the best opportunity to find the home of your dreams!
A full prequalification is the most important step to take before looking at homes. Overlooked by many "professionals" in the industry, we understand that this allows everyone to have complete confidence moving forward when starting the process of purchasing your next home. A full prequalification involves a lender not just taking an application over the phone, but also reviewing supporting documents and giving you a complete understanding of your financial picture. Without this step you're walking blindfolded through a maze. Having a full prequalification removes the blindfold, and having the right buyer specialist on your side is like having a map.
And understanding the numbers
Once you have a full prequalification, you will begin to shape your comfortable purchase price. You may be approved for a larger amount than you thought, but you may not be comfortable carrying the cost of that mortgage. It is our role as your expert advisor to help you understand what price range is right for you.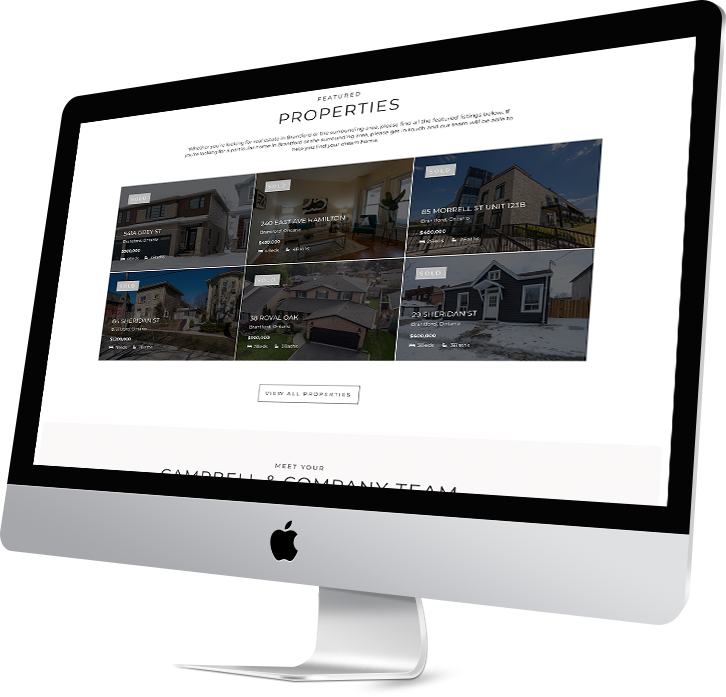 Put Campbell & Company to work for you
We will be able to give you a back-stage pass to our MLS® system. Though there are many websites with search capabilities, they are not actually MLS® – it is a data feed from our system that is not always accurate and could be a day or two behind. With access to our MLS® search, you will immediately be notified when a property becomes available that is within your search criteria and our search goes beyond your typical real estate professionals MLS® search.
Communicate what you want
Once you are all set up on a MLS® search, have a look at all properties sent to you and actively provide feedback to us. This way, we get a better understanding of what it is that you are looking for and we can always refine your search criteria to make the process easier and more effective.
Learn about the selling experience with Campbell & Company Real Estate.
Campbell & Company Real Estate has been helping clients buy and sell within Brantford, Brant County and the surrounding area for over 25 years.